About SAG Management Services Pvt. Ltd.
ISO Certification body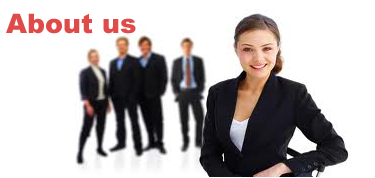 SAG Management Services Pvt. Ltd. specializes in ISO-Based management systems such as: ISO 9001, TS 16949, QS-9000, TL-9000, AS9100, ISO 13485, and others. Whether you are looking to be registered to one of these standards, improve your already registered company, or improve your Management Systems in general, SAG Management Services Pvt. Ltd. has a program to fit your needs.
SAG Management Services Pvt. Ltd. uses ISO 9001, and other standards as tools to help companies improve. Registration is a goal, but it is not the only goal. We believe that by establishing efficient and robust management systems that are designed to learn from themselves and improve on a regular basis, registration is easy and the rewards are great.
Our clientele takes us around the country as well as the world. Please contact us to see what we may be able to do for you.
SAG Management Services Pvt. Ltd. is an International Management Certification Firm specializing in Management Systems. We provide certification services to companies of all sizes and in all industries. Our programs focus on establishing management systems that provide value to our clients and help them improve their systems on a regular basis.
Our primary focus is on International standards such as ISO 9001, TS 16949 (formerly QS-9000), AS9100, and ISO 14001. Our unique approach to these standards is why our clients hire us. We believe in minimizing paperwork, creating elegant internal processes and systems, while providing enough detail and control to ensure an employee can do their job consistently well.
We believe that the reason for being registered to an International Management System standard is to define, control, and improve your company. The marketing benefits are great, but if a company is not realizing internal benefits from registration, maintaining the systems will become burdensome and expensive. We focus on ensuring that our clients Management Systems serve them - not the standard they are registered to.